Earlier this week, the Department of the Interior released its expected disappointing 5-year lease plan.
A graphic from the good people of the House Natural Resources Committee tells you all you need to know about Obama's lease (or lack thereof) plan. This from their website:
Offshore Areas Open for Drilling when President Obama Took Office
Offshore Areas Blocked for Drilling under President Obama's
Final 2012-2017 Plan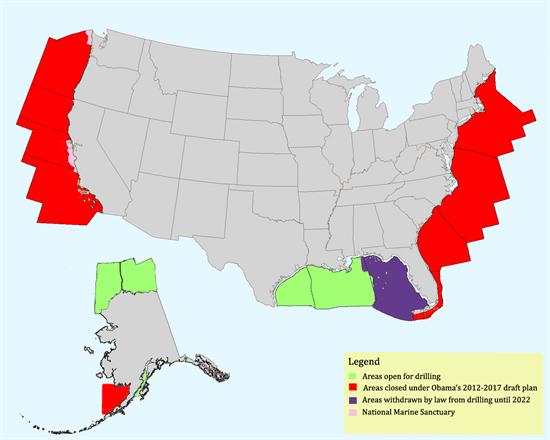 Enough said.